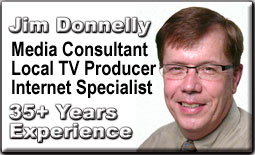 Computer Tutoring
I have been a computer enthusiast and teacher
since the early 1980's (before hard drives were invented!)
I will come to your home or business for private lessons
on Windows, Microsoft Office, Data Backup,
Internet skills, uploading photos and videos, etc.

Computer System and Data Backup
Computer hard drives fail. Even though they often last longer,
hard drives are usually only guaranteed to last for three years.

How bad would if be if your computer's hard drive failed right now??

What would you lose? Important documents or financial information?
Your collection of family photographs from your digital camera?

After buying a new empty hard drive, how long would it take to install Windows,
and all your computer programs, like word processing, spreadsheets, photo editing, etc?
Do you even know where all your computer disks are to do the re-installs?

In the past year, I've had to completely restore my system twice,
once because of a hard drive failure,
and a 2nd time because my system was badly polluted with viruses and spyware.
I was up and running from my system backups in about an hour, with no data loss!!

There are a lot of good options for backup up your system and your data.
I've tried the Norton Ghost, but have not had good results.
I will come to your home or business, install the recommended backup software,
and either teach you how to do your own backups, or do it for you.